Roatan's West Bay Beach Condo, Sandy Bay's Casa & Casita Vacation Rentals
Condo Cervantes is a vacation rental in Roatan with a beautiful 3 bedroom, 3 bath, 2 stories, 2500 square foot Condo right on the sand on West Bay Beach with a private pool between the Condo and the water.
Casa Cervantes is an oceanfront rental Roatan with a lovely 3-bedroom house located on a breezy hilltop with exquisite views in Sandy Bay. The house has 3 bedrooms, 3 bathrooms, and a large deck with a private swimming pool.
Casita Cervantes is a sandy bay house rental with an air-conditioned efficiency apartment located just across the deck from Casa Cervantes; the house and Casita share the swimming pool.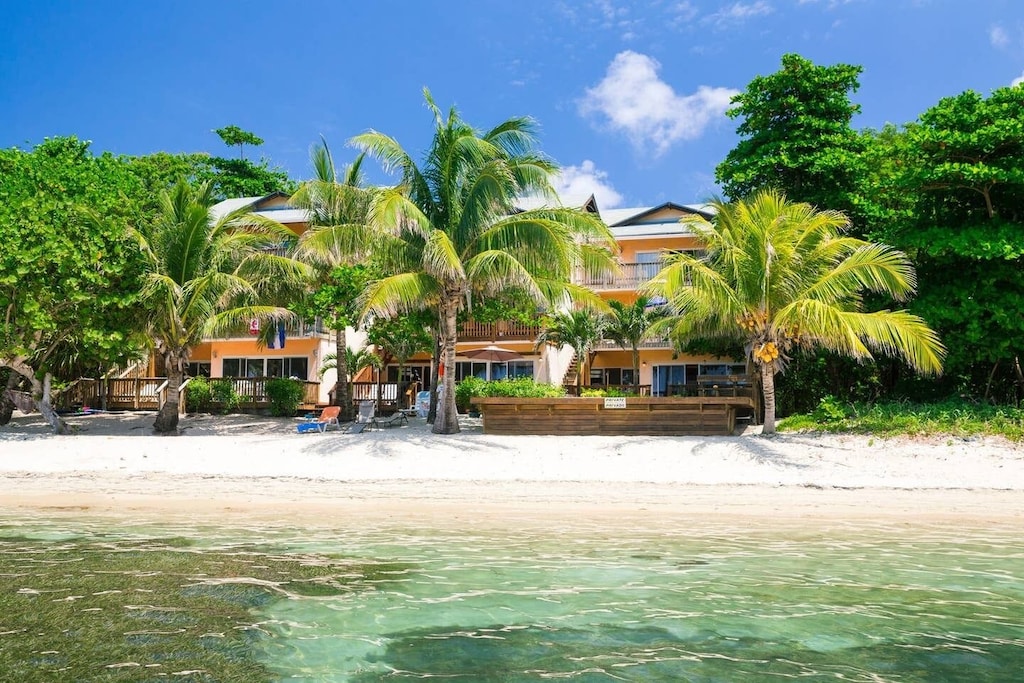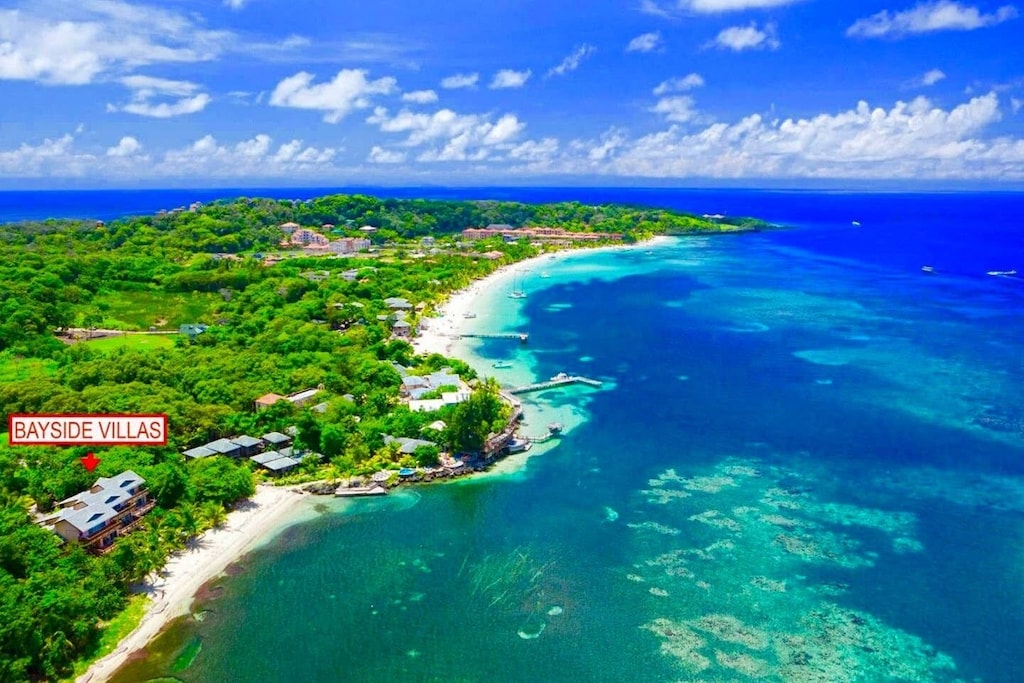 Condo Cervantes - West Bay Beach
The Best Beach Front Location on West Bay Beach!!! This 2500 square foot, 3 bedroom, 3 bath, two story condo is very spacious. Newly remodeled bathrooms. It is right on the beach in West Bay. It is close to everything yet very quiet and private.
3 Bedrooms | Sleeps 10 | 3 Bathrooms
Featured On